Add a comment: Roasted Carrots
Side Dishes
Roasted Carrots
Recipe courtesy of Silver Spring Foods, Inc.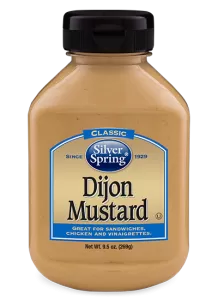 Prep

15min

Total

35min

Servings

10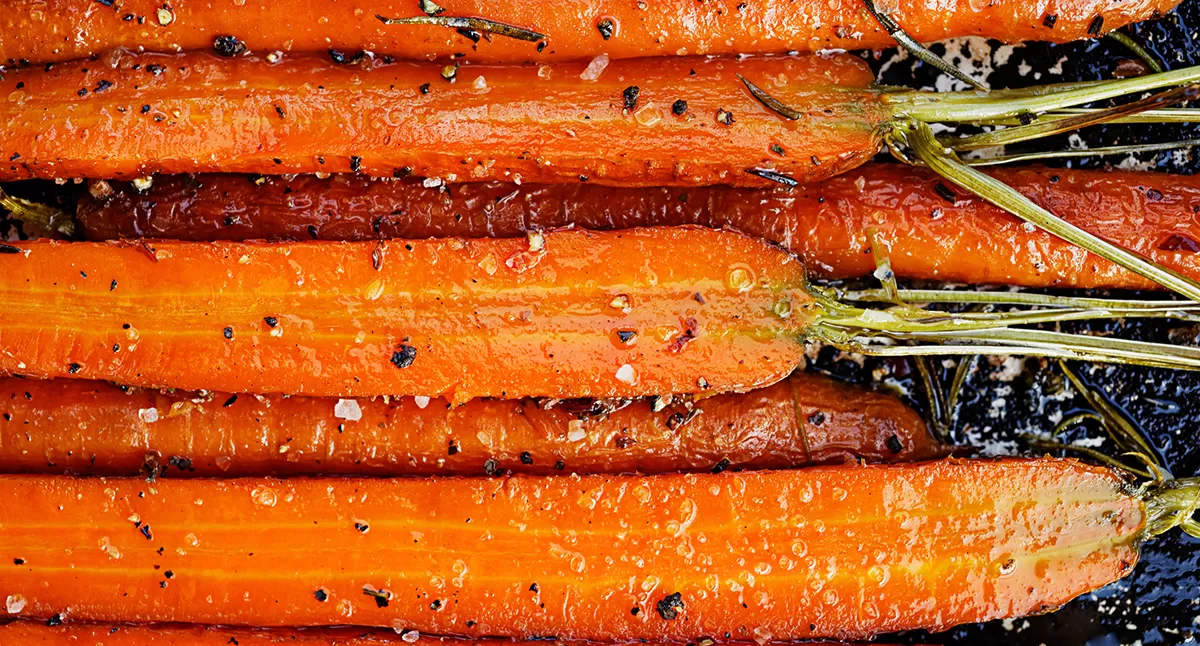 Ingredients:
1/4 cup grapeseed oil
2 tablespoons grapeseed oil
2 tablespoons white wine vinegar
1 tablespoon Silver Spring Dijon Mustard
1 tablespoon minced garlic
3 sprigs fresh thyme, leaves removed and minced
1 sprig fresh rosemary, leaves removed and minced
5 pounds carrots, trimmed and peeled (great time saver: purchase bag of matchstick cut carrots)
Salt & Pepper to taste
Directions:
In a medium-size mixing bowl, whisk together the following: grapeseed oil, white wine vinegar, Dijon Mustard, garlic, thyme, rosemary, and salt and pepper. Set aside.
Preheat the oven to 450F.
Cut the carrots into matchsticks.
From Google: The thickness may vary from 1/16 to 1/4 inch. Stack the slices evenly, then cut through the stacks to form matchsticks. The slices should be the same thickness as the previous step so that the thickness is even all around the matchstick. Continue with the remaining pieces of carrot until you reach the desired amount.
Split the carrots up onto two sheet pans. Drizzle 2 tablespoons of grapeseed oil on each pan and sprinkle on salt and pepper. Bake for roughly 15-20 minutes. They may brown up a little and should be tender when finished.
Serve carrots on a tray or platter and drizzle the vinaigrette over them. Enjoy!
This recipe has been modified from a Pioneer Woman recipe.
Comments about Roasted Carrots:
Be the first to comment on this recipe! Click the "write a review" button above.