Add a comment: Stone Ground Pretzel Stuffing
Side Dishes
Stone Ground Pretzel Stuffing
Recipe courtesy of Silver Spring Foods, Inc.
Prep

30min

Total

90min

Servings

8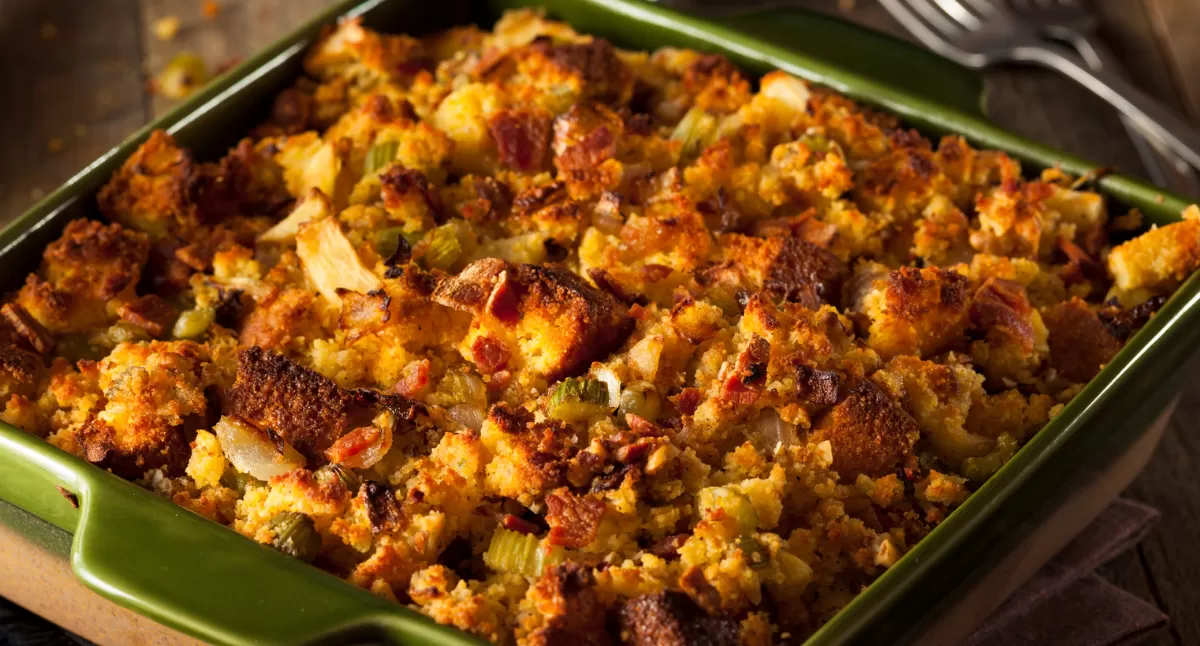 Ingredients:
8 cups soft pretzels cut into bite sized pieces.
1 small onion, diced
1 cup celery, diced
1 cup carrots, diced
4 tbsp butter
½ tbsp sage
½ tbsp thyme
½ tbsp rosemary
5 cups chicken broth
¼ cup Silver Spring Stone Ground Mustard (can be substituted with Silver Spring Deli or Dijon Mustard)
Salt to taste
Pepper to taste
Directions:
Preheat oven to 300 degrees F.
Place cut up pretzels on baking pan and bake until dry, 10-20 minutes.
Melt butter in saucepan over medium heat and cook onion, carrots, and celery until tender. Stir in Silver Spring Stone Ground Mustard, sage, thyme, and rosemary. Salt and pepper to taste
In a large bowl combine dry pretzel pieces, butter mixture and chicken broth. Toss until well combined and pretzel pieces are moist.
Place mixture in an oven safe dish and cover
Increase the oven to 350 degrees F and place dish in the oven for 35 minutes, remove cover and bake for an additional 10 minutes.
Comments about Stone Ground Pretzel Stuffing:
Be the first to comment on this recipe! Click the "write a review" button above.