Add a comment: Smoked Salmon Bagel
Smoked Salmon Bagel
Recipe courtesy of Silver Spring Foods, Inc.
Prep

5min

Total

15min

Servings

5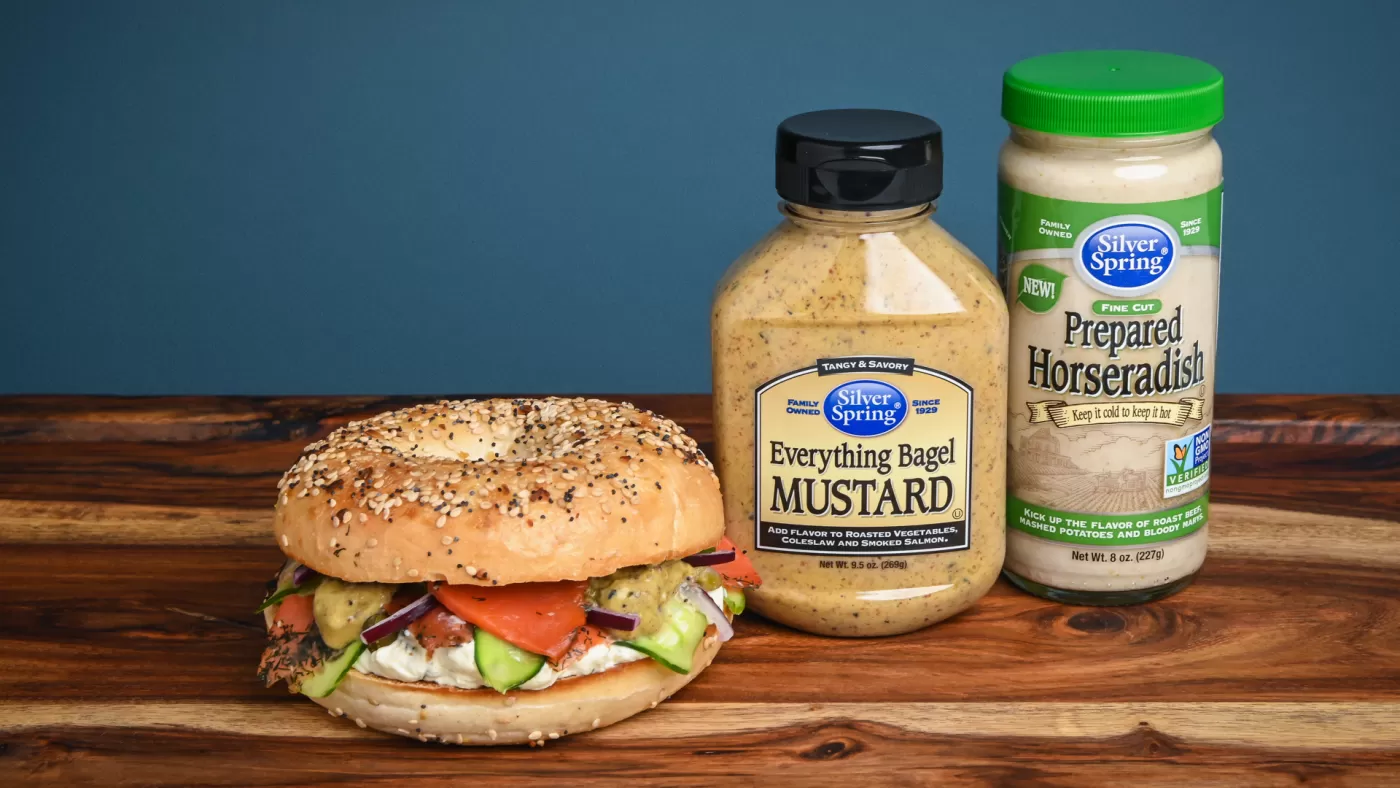 Ingredients:
5 everything bagels
8oz cream cheese
Smoked salmon, thinly sliced (LOX style)
1 Cucumber, thinly sliced
3-4 tbsp fresh chives, finely chopped
2 tbsp fresh dill, finely chopped
1/2 cup capers
1 red onion, thinly sliced
Silver Spring Everything Bagel Mustard
1-2 tablespoons Silver Spring Non GMO Prepared Horseradish
Directions:
Watch our "How-To" Video HERE

Add cream cheese, chives, dill, and horseradish in a bowl and mix well until fully combined. Set aside - can be made ahead and refrigerated until ready to use.
Using a vegetable grater, make thin slices of cucumber and set aside.
Cut bagels in half and toast to perfection.
Spread herb-horseradish cream cheese mixture on bottom slice.
Layer cucumber, salmon, capers, and red onion atop herb-horseradish cream cheese.
Squeeze a generous amount of Everything Bagel Mustard on top slice and spread evenly.
Place top slice with mustard on bottom layers to create a sandwich.
If served open-faced, apply mustard first, then cream cheese and assemble remaining ingredients as described above.
Comments about Smoked Salmon Bagel:
Be the first to comment on this recipe! Click the "write a review" button above.