Add a comment: Sriracha Veggie Fritatta
Sriracha Veggie Fritatta
Recipe courtesy of Silver Spring Foods, Inc.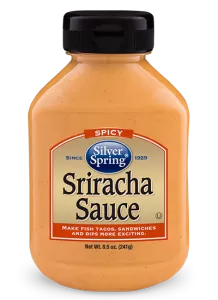 Prep

10min

Total

25min

Servings

4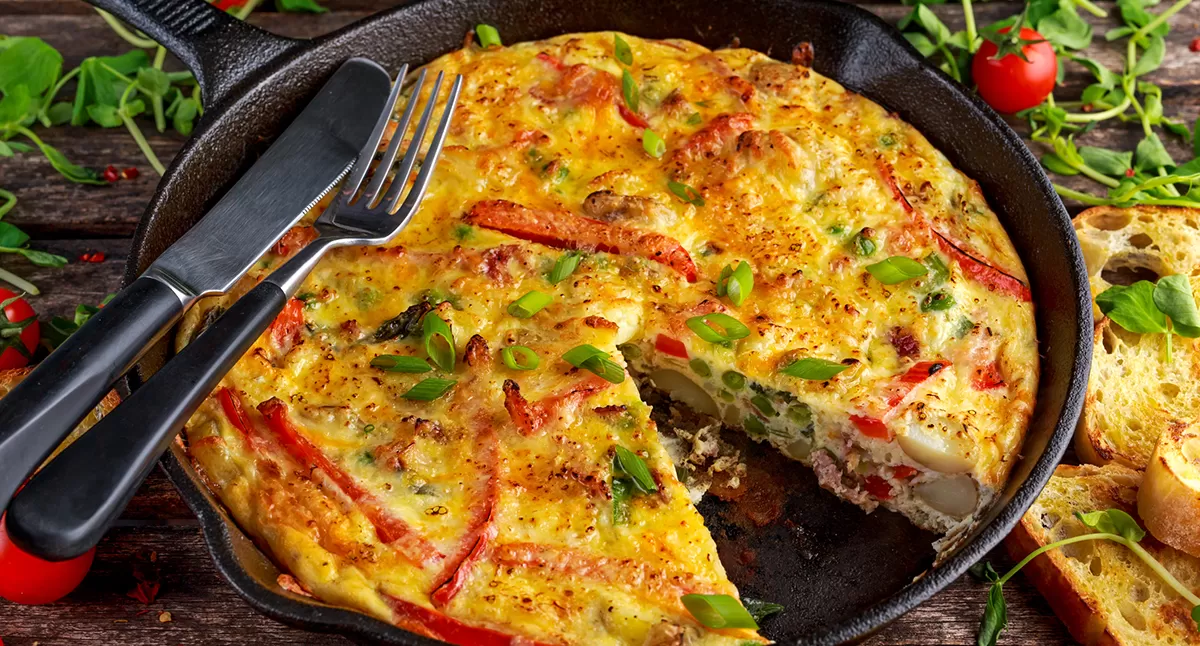 Ingredients:
6 eggs
2-3 tsp. Silver Spring Sriracha Sauce
2 Tbs. grated parmesan cheese
1/4 tsp. pepper
1/8 tsp. salt
2 tsp. olive oil
1/2 cup red onion, diced
2 cloves garlic, minced
1 tsp. dried parsley flakes
1 cup baby 'bella mushrooms, sliced
1 cup red bell pepper, diced
1 cup fresh spinach, packed
1/3 cup goat cheese, crumbled
Parmesan cheese & parsley flakes for garnish
Directions:
Turn the broiler on to high.
Whisk eggs, Silver Spring Sriracha Sauce, pepper and salt with a fork until blended. Set aside.
Heat the olive oil in a 9-inch oven-safe sauté pan. Add the onions and garlic with a small pinch of salt and sauté for about 6 minutes, until they are soft and fragrant. Add the parsley, mushrooms and bell pepper and cook for abother 4-5 minutes until the vegetables are tender. Add the spinach and allow it to wilt.
Pour in the egg mixture and allow it to cook for 2-3 minutes until the egg starts to set. While the egs are beginning to set, sprinkle the goat cheese evenly on top of the eggs. Don't stir.
Transfer the pan to the oven and broil for about 5 minutes until the eggs are fully cooked and the edges just begin to brown.
Garnish with additional parsley and parmesan cheese.
(Use whatever vetables you have on hand to fill this frittata up. Also, add ham, bacon or turkey for extra protein.)
Comments about Sriracha Veggie Fritatta:
Be the first to comment on this recipe! Click the "write a review" button above.