Add a comment: Western Omelet with Silver Spring Cocktail Sauce
Western Omelet with Silver Spring Cocktail Sauce
Recipe courtesy of Cathy Trochelman at lemontreedwelling.com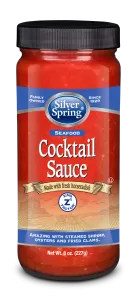 Prep

10min

Total

25min

Servings

2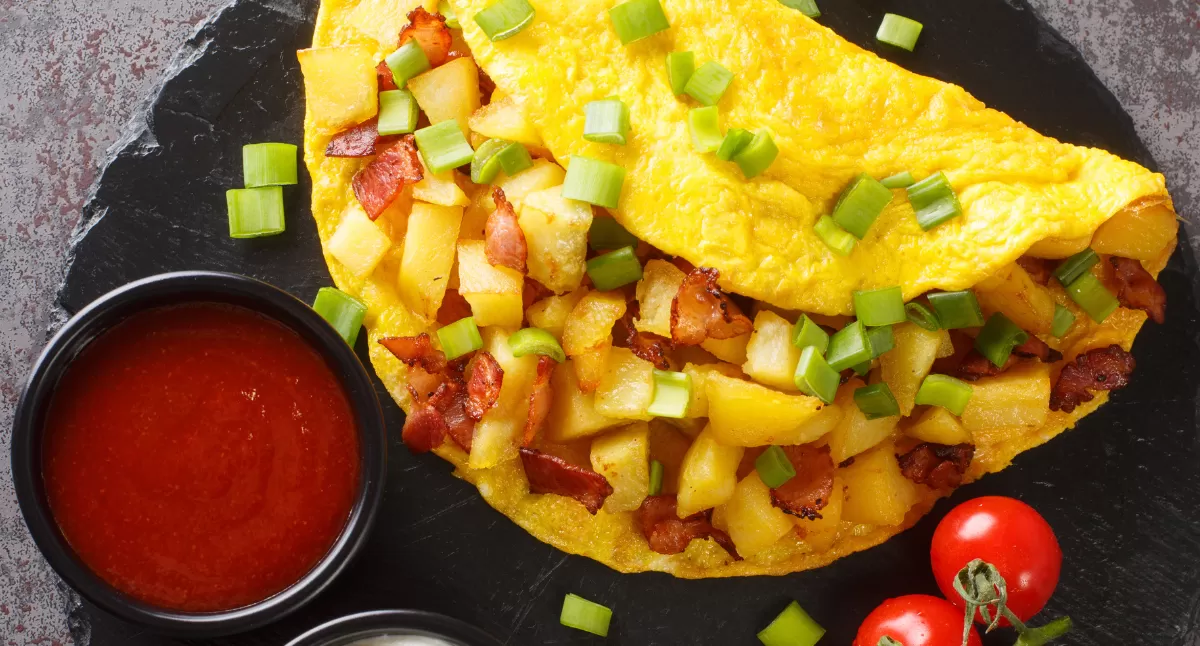 Ingredients:
6 eggs
3 tablespoons milk
1/2 cup diced ham
1/2 cup Monterey Jack cheese (shredded)
1/4 cup diced green pepper
1/4 cup diced red pepper
1/4 cup diced red onion
2 tablespoons butter or oil
salt & pepper to taste
Silver Spring Cocktail Sauce
Directions:
In a skillet, heat 1 tablespoon of butter or oil.
Add peppers and onions to skillet and saute for 2-3 minutes. Add ham to skillet. Sprinkle salt and pepper over mixture. Continue to saute for an additional 2-3 minutes. Set aside.
In a mixing bowl, whisk eggs and milk together. Add a sprinkle of salt and pepper.
In another skillet, melt 1 tablespoon of butter or oil and pour egg mixture in.
With a rubber spatula, pull at the ends of the omelet as they begin to cook, gently tipping the pan to let uncooked egg fill open space. Repeat until center is nearly cooked.
Add peppers, onions, and ham to one half of omelet. Sprinkle shredded cheese on top.
Flip other half of omelette onto itself.
Slide omelet onto plate and drizzle Silver Spring Cocktail Sauce on top.
Dip each bite into desired amount of Silver Spring Cocktail Sauce and enjoy!
Recipe inspired by Cathy Trochelman at lemontreedwelling.com
Comments about Western Omelet with Silver Spring Cocktail Sauce:
Be the first to comment on this recipe! Click the "write a review" button above.