Add a comment: Secret Ingredient Salted Caramels
Desserts
Secret Ingredient Salted Caramels
Recipe courtesy of Silver Spring Foods, Inc.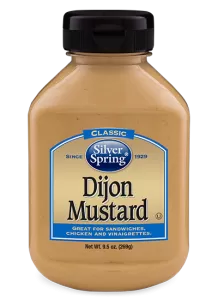 Prep

5min

Total

10min

Servings

-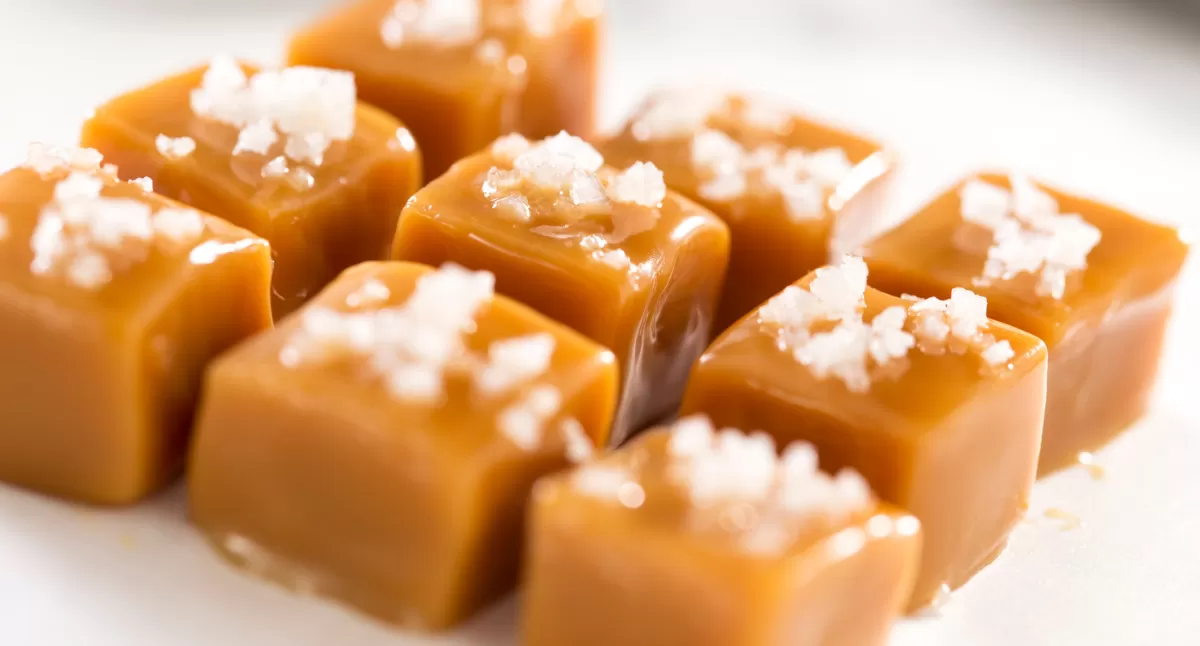 Ingredients:
2 c white sugar
1 c packed dark brown sugar
1 c light corn syrup
2 c heavy cream
1 c butter (softened)
1 TBLS Silver Spring Dijon Mustard
1TBLS kosher salt or other very coarse salt
Directions:
Line an 8 x 8 inch baking dish with two pieces of parchment, each long enough to fully drape over the 4 sides of the dish. Spray the parchment liberally with cooking spray or grease with butter.
In a large saucepan, combine the white and brown sugars, corn syrup, heavy cream, and butter, stir over medium heat until the mixture begins to boil.
Reduce heat to medium low and clip a candy thermometer to the side of the pot (keep the thermometer about 1 inch from the bottom to avoid a misreading).
Simmer the mixture while stirring occasionally for about 40 minutes until the thermometer registers 245 degrees F (the thermometer moves faster as more liquid evaporates, so watch closely once the caramel has reached about 225 degrees F).
Immediately remove from heat and stir in the dijon mustard until thoroughly incorporated.
Transfer to the lined and greased baking dish and cool for 20 minutes before sprinkling with coarse salt.
Cool 4 hours at room temperature before cutting and wrapping the caramels in wax paper.
Lift the parchment to remove the caramels from the pan and cut into eight 1 inch strips, then cut each strip into about 6 uniform pieces.
Wrap each individual caramel in a piece of wax paper and twist the ends. Store in an airtight container.
Comments about Secret Ingredient Salted Caramels:
Be the first to comment on this recipe! Click the "write a review" button above.