Add a comment: Honey Dijon Grilled Chicken
Main Course
Honey Dijon Grilled Chicken
Recipe courtesy of Silver Spring Foods, Inc.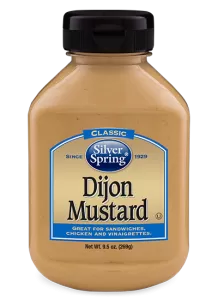 Prep

15min

Total

30min

Servings

4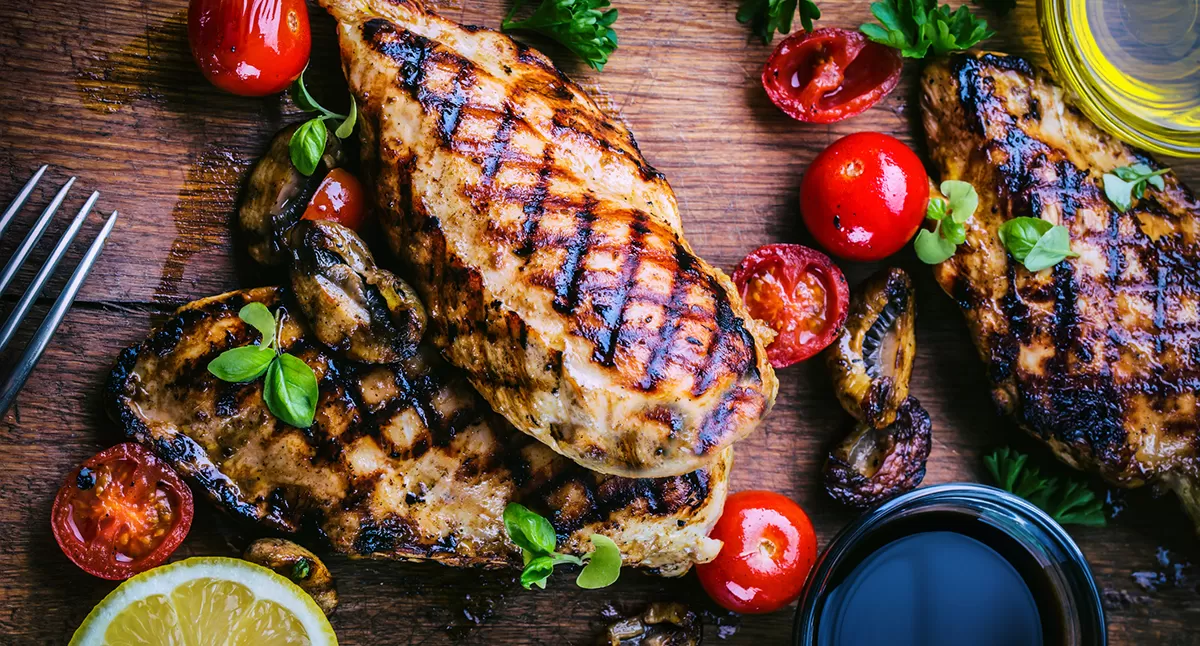 Ingredients:
2 tablespoons honey
2 tablespoons Silver Spring Dijon Mustard
1 tablespoon extra virgin olive oil, plus more for the grill
1/2 tespoon kosher salt
Freshly ground black pepper
4 boneless, skinless chicken breasts
Directions:
Whisk together in a small bowl: honey, Silver Spring Dijon Mustard, 1 tablespoon of oil, salt and pepper to taste. In a large, resealable plastic bag, add the chicken and mustard mixture. Seal the bag and put into a shallow dish, in case the bag leaks. Flip the bag a few times to coat the chicken with the mixture. Put in fridge for at least two hours.
Set the grill to medium heat. If you don't have a grill, you can also use a grill pan on the stove.
Take the chicken out of the bag and place onto the oiled grill. Cook about 5-6 minutes until a golden crust forms on both sides. Make sure the chicken rests for 8-10 minutes after you remove from the grill. Serve with your choice of sides and enjoy!
Comments about Honey Dijon Grilled Chicken:
Be the first to comment on this recipe! Click the "write a review" button above.