Add a comment: One Sheet Salmon with Honey Mustard & Green Beans
One Sheet Salmon with Honey Mustard & Green Beans
Recipe courtesy of Silver Spring Foods, Inc.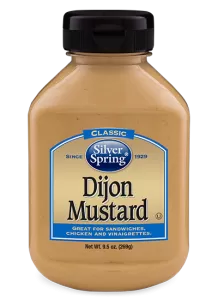 Prep

30min

Total

50min

Servings

4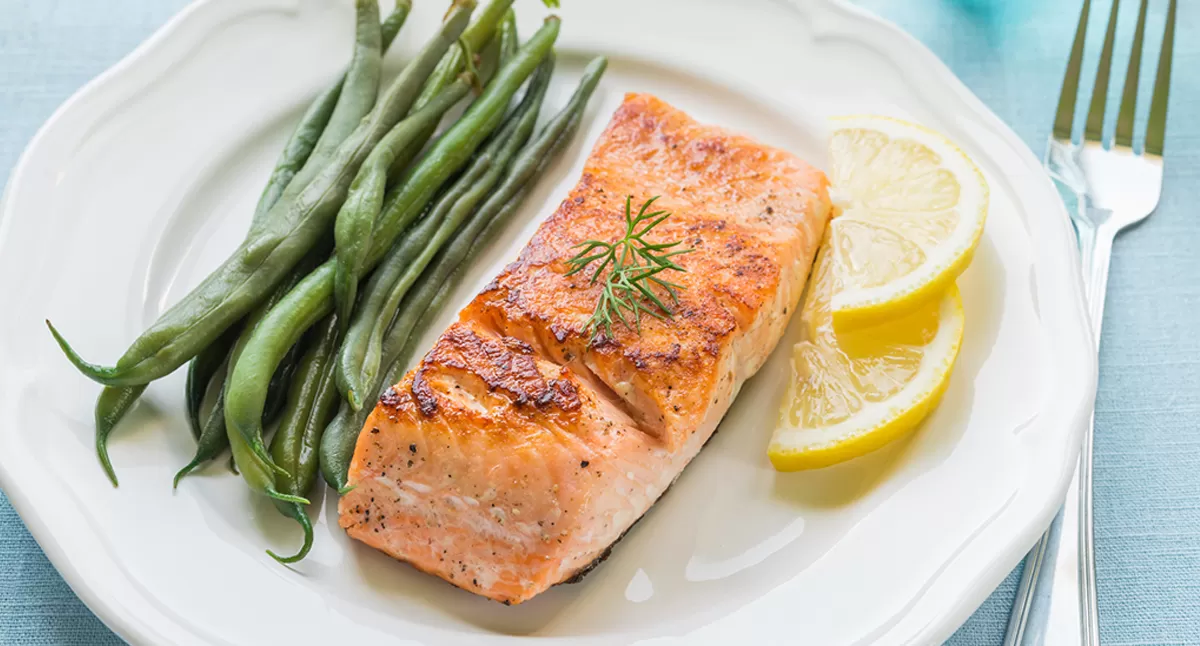 Ingredients:
Will need a sheet pan: 9" x 13" might be too small but an 18" x 13" will work good.
4 (6 oz ) salmon fillets
Salt & Pepper
1 tablespoon olive oil
3 tablespoons Silver Spring Dijon Mustard
3 tablespoons honey
2 tablespoons brown sugar
1/2 teaspoon red pepper flakes
2 teaspoons minced garlic
12 ounces green beans, cleaned and trimmed
Directions:
Preheat the oven to 400F.
Whisk together the olive oil, Dijon Mustard, honey, brown sugar, red pepper flakes, and minced garlic.
Brush 2 tablespoons of the honey mustard sauce onto one half of the sheet pan. Put the fillets on top of the sauce-covered half of the sheet pan. Brush extra sauce over the tops of the salmon, reserving 2-3 teaspoons for the green beans.
Let the salmon marinate for 15-30 minutes.
In a large bowl, place the green beans and toss with the remaining honey mustard sauce. We recommend starting with 2 teaspoons first and then if you need more, you can always add it. Place the beans opposite the salmon on the sheet pan.
Bake the salmon for 15-18 minutes. You can choose to broil for 2-3 minutes but we suggest taking the green beans off the pan.
Serve with cauliflower rice, farro, quinoa, or rice. Enjoy!
Comments about One Sheet Salmon with Honey Mustard & Green Beans:
Tangy and flavorful

By Sarah from Wisconsin
January 3, 2017

This was delicious and so easy! Also liked that we can tailor it to make it our own - we do half as much crushed red pepper and use raw spun honey. Definitely line your cookie sheet with tinfoil for easy cleanup.