Flavor Profile
A coarse texture with a tangy, peppery bite while the subtle heat of fresh horseradish rounds out the finish.
+ +
Pairs well with…
Smoked and cured meats
Tuna Salad
Poultry
Sharp cheeses
Salad dressing
Experience mustard in its true form with our unique Whole Grain Mustard. From the fun pop of texture to the subtle tones of horseradish, this versatile coarse ground mustard is as much a healthy addition of instant flavor to your recipes as it is a delicious condiment to make any dish unforgettable. Gluten-Free product from Silver Spring.
Distilled Vinegar, Water, Mustard Seed, Horseradish, Salt, Spices, Soybean Oil, Xanthan Gum, Natural Flavor.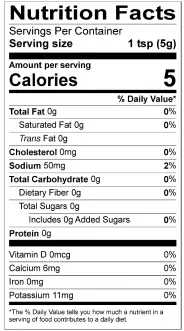 Cranberry Horseradish Vinaigrette
Honey Mustard Chicken Salad
Roasted Cabbage Steaks with Whole Grain Mustard Vinaigrette
Salmon Fillets with Mustard Pan Sauce and Capers
Sausage & Sauerkraut Roll-ups
Smoked Salmon and Horseradish Hash
Honey Mustard Dipping Sauce with Stone Ground
A quick, easy dip that's full of flavor! Perfect for snacks, dinner or entertaining.
See Recipe