Flavor Profile
Smoky, peppery mouth-watering body with a semi-coarse texture and a tangy finish.
+ +
Pairs well with…
Bratwurst
Sandwiches
Chicken tenders
Cheese platters
Sour cream to make a taco dip
We've harnessed the classic chipotle pepper into the versatility of a mildly spicy mustard. From grilled meats and sandwiches to your favorite vegetables and dips, you can add a flair of the southwest cuisine to any meal. Gluten-Free product from Silver Spring.
Distilled Vinegar, Water, Mustard Seed, Sugar, Chipotle Peppers, Salt, Dehydrated Red and Green Bell Pepper, Spices, Extractives of Paprika.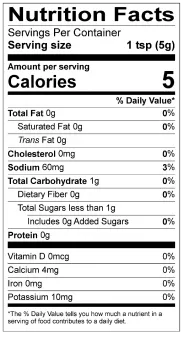 Cheesy Chorizo and Quinoa Stuffed Peppers
Chipotle Mustard BBQ Glaze
Chipotle Ranch Potato Salad
Holiday Mini Cheese Ball Trio
Island Pork Tenderloin with Cumin Spice Rub and Mango Salsa
Smoky Southwest Pinwheels
Sweet Potato Wedges with Chipotle Mustard Dipping Sauce