Flavor Profile
The texture is more coarse than yellow or dijon mustard with eye-watering heat and a broad range of mustard flavors.
Pairs well with…
Bratwurst and sauerkraut
Deli-style sandwiches
Summer sausage
Deviled eggs
Pretzels and beer
Bratwurst never had it so good with this blend of fresh ground horseradish and hearty mustard. Our Beer'n Brat Mustard is the perfect sinus-clearing secret ingredient for everyday recipes, or makes a great standalone condiment that'll empty the plate. Beer'n Brat Mustard brings eye-watering heat that can liven up more than just bratwurst. It also pairs fantastically with deli sandwiches, summer sausage, deviled eggs, or even a simple bowl of pretzels and beer. Gluten-Free product from Silver Spring.
9.5 oz. Product - Distilled Vinegar, Water, Mustard Seed, Horseradish, Salt, Mustard Flour, Xanthan Gum, Natural Flavor, Fruit and Vegetable Juice for Color, Turmeric, Ascorbic Acid.
Gallon Product - Distilled Vinegar, Water, Mustard Seed, Horseradish, Salt, Mustard Flour, Soybean Oil, Xanthan Gum, Natural & Artificial Flavor, Yellow 5.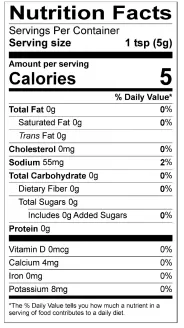 Beer'n Brat Peanut Sauce Glaze
Bratwurst Bites with Beer'n Brat Mustard
Crescent Wrapped Mini Sausages
Easy Homemade Soft Pretzels
Honey Mustard Dipping Sauce with Beer'n Brat
Horseradish Dijon Mustard Dip
Pro Bowl Mustard Pretzels
Quick and Easy Hair of the Dog Bloody Mary Tailgate Recipe
Salad with Honey Dijon Vinaigrette
Tailgate Smorgasbord with 5 Zesty Appetizers
Tangy Slow Cooker Cranberry Chicken Wings
The Ultimate Party Food
Ultimate Charcuterie Playbook
You can't go wrong with a delicious charcuterie board. Take your spread up a notch with specialty sauces and dips from our Zing Masters.



Tips & Tricks Here